Used SUVs for Sale - Northern Indiana
Why Buy Used?
Shopping for a used SUV can be a challenge — whether you're deciding on the model you want or searching for the right one for sale near you at the price that's right for your budget. If you live in northern Indiana and are in the market for a used SUV, the dealership teams across the Mike Anderson Auto Group are ready to help you find the right used SUV for your needs. Our dealership in Marion, Gas City, Logansport, Ossian, and Rochester, IN, all sell used SUVs. Visit our dealership locations page for more information.
If you have any questions about a specific used SUV for sale at one of our Indiana dealerships, contact us or reach out to the friendly team of experts at the dealership where the vehicle is for sale. Learn more about ways to save with our current used vehicle specials.
Want to learn more about why buying a used car might be the right choice for you? Keep reading.
Pricing
The most notable reason why you'll probably want to buy a used car is that they cost less than a new model. This is because used cars have already undergone their largest dip in value — known as depreciation — during their first few years, under the previous owner(s). While you'll pay less for a used SUV than a new model, you may be able to choose a more upscale model or trim and still save on your purchase.
Car Insurance Rates
Your insurance rate may be lower when you drive a used car. This is because of the depreciation we mentioned earlier — used cars have depreciated in value and so your monthly insurance premiums for collision and comprehensive can reflect this lower cost of repair or replacement for the insurance company.
Registry Renewals
Depending on where you live, a used car may cost less when it comes time to renew the registration. Indiana's registration renewal fee is a flat rate, depending on vehicle type, as of 2021. However, neighboring Michigan bases its registration fee on vehicle value. Other states that currently base their registration renewal fee on your vehicle's age include Montana, Idaho, and Oklahoma.
Why Buy the Jeep Cherokee?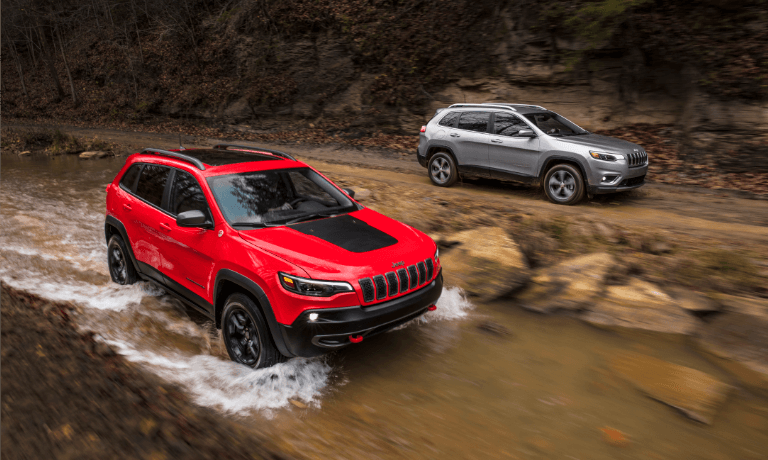 An iconic nameplate in the legacy of rugged Jeep SUVs, the Jeep Cherokee has impressed drivers with just-right size, 4x4 capability, and plenty of available options since it was introduced in 1974. That most recent generation Jeep Cherokee generation was introduced in 2014, with a multitude of trim levels to suit almost any driver. Newer models are available with an extensive list of active safety features and room for five passengers and plenty of cargo. The Trailhawk trim levels deliver exceptional all-terrain capability for wherever adventures call.
If you're interested in a used Jeep Cherokee for sale at one of the Mike Anderson Auto Group dealership locations, contact us or the team at that specific dealership for more details or to schedule a test drive.
Our Jeep dealership locations include:
Mike Anderson Chrysler Dodge Jeep Ram - Logansport, IN
Mike Anderson Chrysler Dodge Jeep Ram FIAT - Marion, IN
Mike Anderson Chrysler Dodge Jeep - Rochester, IN
Why Buy the Ford Escape?
If you're searching for a roomy crossover with the potential for a hybrid powertrain, the Ford Escape may be right for you. The interior is designed to comfortably seat five adults, and newer models can be equipped with advanced safety features including Ford Co-Pilot360™ technologies. Powertrain options — from the turbocharged Ford EcoBoost® engines to fuel-sipping hybrids — are another defining feature of the Escape. Ford SYNC® infotainment software makes connecting to your digital life a breeze as well.
Do you want help selecting a used Escape from one of the Mike Anderson dealerships? Contact us or fill out our convenient CarFinder form to let us know how we can help you.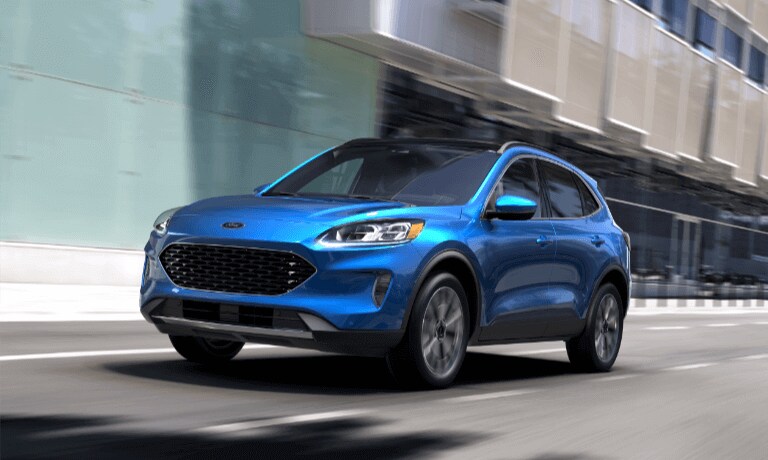 Why Buy the Chevy Blazer?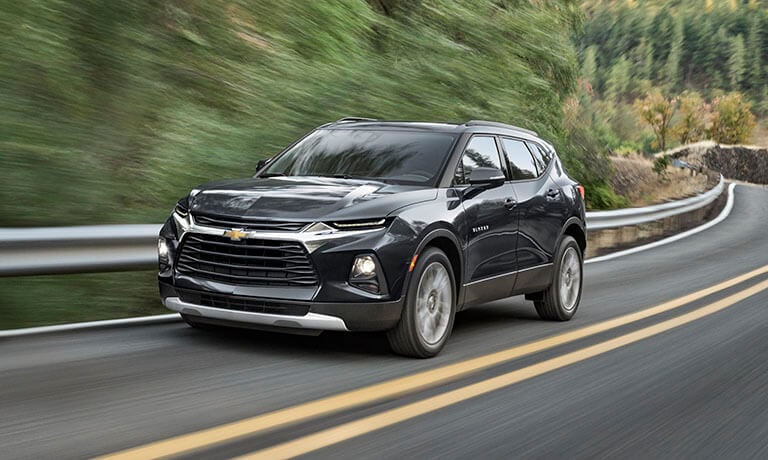 Reintroduced in 2019 after a 15-year hiatus, the Chevy Blazer boasts dynamic looks with muscular styling, with powerful engine options and composed handling to match. Because it's a newer model, the Blazer is packed with some of the latest available tech features from Chevrolet — making it an ideal choice for drivers looking to add convenience and confidence to their daily drive.
To speak with one of our Chevy experts about the unique features of a specific used Blazer for sale at one of our Indiana Chevy dealerships, contact us or reach out to the dealership where the model is located by clicking "Location Details" on the vehicle page.
Our Chevrolet dealership locations include:
Mike Anderson Chevrolet Buick GMC - Logansport, IN
Mike Anderson Chevrolet - Ossian, IN
Mike Anderson Chevrolet - Gas City, IN