Finance Center | Mike Anderson Auto Group
Buying a car is a big step — especially financially. But it doesn't have to be a painful process when you work with the dedicated team of finance professionals at one of the dealerships in the Mike Anderson Auto Group. We're proud to serve customers from all over the north central Indiana area, including our dealership locations in Logansport, Gas City, Marion, Rochester, Kokomo, Plymouth, and Ossian, IN. Learn more about our available financial services for drivers with a variety of credit situations and determine whether a Mike Anderson store is the right place for you to shop for your next vehicle.
If you have any questions about the Mike Anderson Auto Group, or about any of the finance centers at our dealerships across Indiana, send us a message online and one of our friendly representatives will be in touch. Want to visit a Mike Anderson store? Find your preferred Mike Anderson dealership location, then browse our new inventory or used inventory and get directions to the store nearest to you.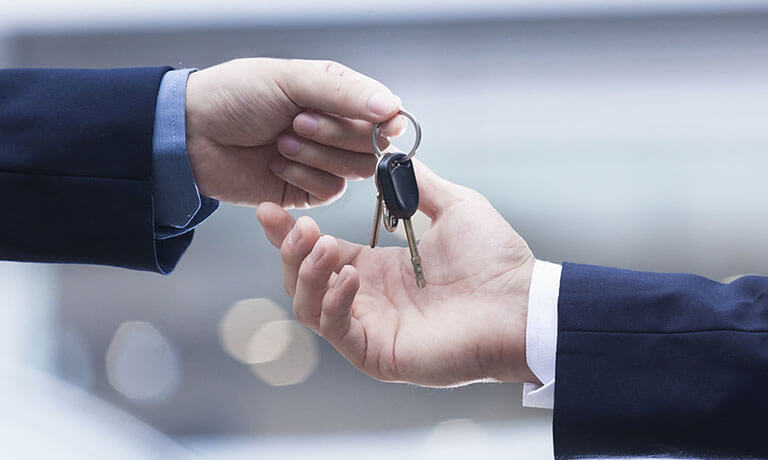 Apply Online
Start your journey toward a new or new-to-you car from one of the Mike Anderson Auto Group dealerships by filling out our online financing application. It's quick, easy, and secure — all your data is encrypted before you send it. So what are you waiting for? If you've found the car you've been looking for, the next step is easy at a Mike Anderson store.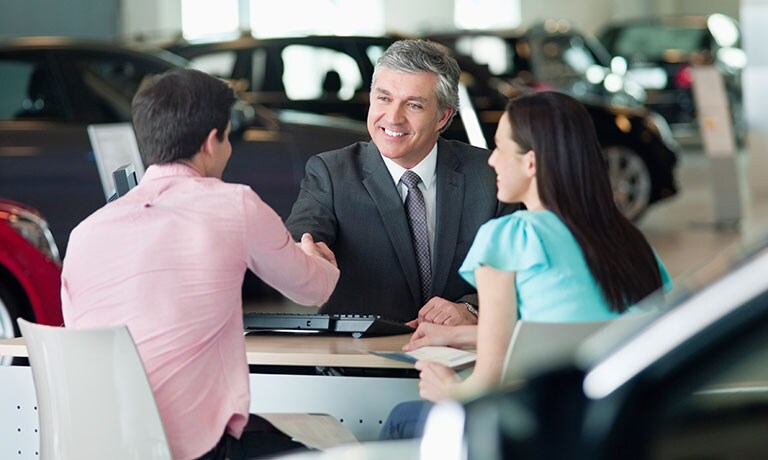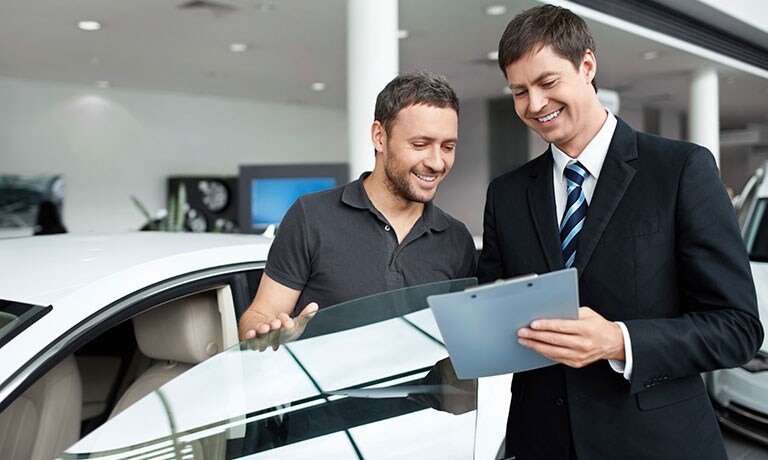 Financing Options
Whether you have an excellent credit rating, a very poor credit history, or no credit history at all, the experienced finance teams throughout the Mike Anderson Auto Group are committed to helping you find the loan you need to buy the car you want. That's why the Mike Anderson Auto Group started Drive Now Auto Credit in 2006 — our own related finance company — specifically to help our customers with a challenging or non-existent credit history.
Finance Tools
Use the following tools, made available through the Mike Anderson Auto Group, to see how much your trade-in may be worth, estimate your monthly payment, and start the buying process at one of our north central Indiana car dealerships.
Buying vs. Leasing
As you're considering the best way to drive home in a new or used car, you'll need to decide between leasing and buying it. Leasing a car is often a great choice for those who want a new car, but don't want to pay for the whole thing, or be tied down to that car in the long-term. On the other hand, buying a car can really make sense for a driver who's looking to call a car their own.
Still not sure?
Compare yourself to the following statements to see whether you should buy or lease your next car.
Buying a car may be the right choice for you if…
… you would prefer to actually own a car.
… you want the freedom to drive as many miles as you want every year.
… you plan to customize your car with a feature package or accessories, or simply want to have that option down the road.
… you want to eventually pay off your car and be free of monthly car payments.
Leasing a car could be right for you if…
… you want lower monthly payments than a loan to buy the same car may have been.
… you don't want to be tied down to a car for an extended period of time.
… you intend to upgrade to a new model and experience all the latest technology and innovations on a regular basis.
… you always want to drive a car with warranty coverage.
What to Bring to the Finance Center
So you're ready to buy that car at a Mike Anderson store — what should you bring? Generally, your checklist before heading out the door should include:
Driver's license
Proof of car insurance
Form of payment for the down payment
Title and vehicle registration for trade-in
Rebate eligibility documents
Proof of employment
Proof of residence
If you're unsure of whether you should or should not bring a document listed above, one of our finance team members would be happy to answer any of your questions. Simply contact us online and let us know that you'd like more information on what to bring to the finance center when you buy or lease from one of our Indiana car dealerships.