Used Sedans for Sale - Northern Indiana
Why Buy Used?
A used sedan is a great commuter vehicle, family hauler, and daily driver. Start your shopping journey by browsing our selection of used sedans for sale at one of the Mike Anderson Auto Group stores in northern Indiana. We have stores in Marion, Gas City, Logansport, Ossian, and Rochester, IN. Learn more by visiting our dealership locations page. Look through our used specials to discover ways to save on your next purchase.
If you have questions about a specific pre-owned sedan at one of the Mike Anderson Auto Group stores, contact us or reach out to the team at the dealership where that vehicle is located. Access their contact information by clicking on the vehicle in the inventory feed above, then look for "Location Details."
Pricing
Used cars cost less than new models. This is due to new-car depreciation — the largest dip in value that new cars undergo during their first few years off the lot. A used car will depreciate at a lower rate while you own it, since the largest amount of depreciation happened under the previous owner(s). Therefore, you can reap the benefits with a lower-priced car.
Car Insurance Rates
Used cars may also cost less to insure than a comparable new model. You can save on collision and comprehensive coverage with used cars because the vehicle costs less to replace or repair for the insurance company and may represent less of a risk for theft, depending on the features and technology inside.
Registry Renewals
Depending on where you live, used car registration may cost less to renew on an annual basis. The registration rate in Indiana is a flat rate, depending on vehicle type, as of 2021. However, Michigan bases its registration fee on vehicle value. Montana, Idaho, and Oklahoma also currently base their registration renewal fee on your vehicle's age.
Why Buy the Ford Fusion?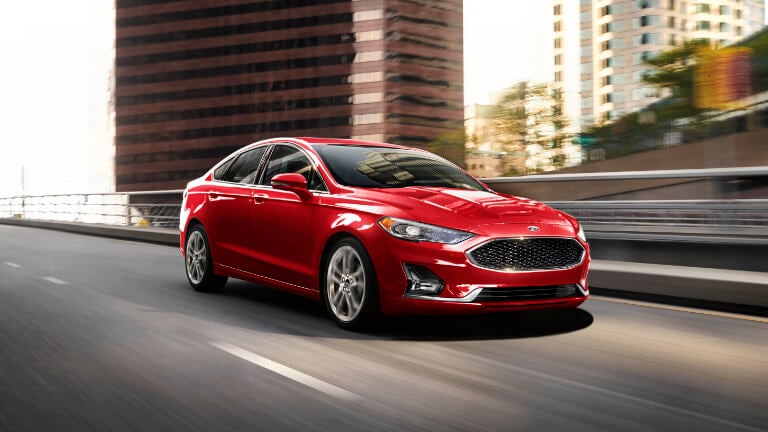 If you're in the market for a roomy mid-size sedan with plenty of powertrain options, the Ford Fusion may be the right choice for you. The Fusion was discontinued in 2020 but there are plenty of reasons to consider a used version of this Ford sedan. Depending on the model year, the Fusion is available with a responsive turbocharged gas engine, hybrid or plug-in hybrid powertrains, or a powerful V6. Plus, if you want added confidence in your sedan's handling on slick roads, the Fusion is available with all-wheel drive. Ford infotainment technology and ride-focused comfort help you enjoy the journey in the Fusion.
Are you interested in a used Ford Fusion, but don't see the exact model you want at one of our dealership locations? Contact us or use our convenient CarFinder form to let us find what you're looking for.
Why Buy the Chevy Malibu?
Choose the Chevy Malibu for its iconic nameplate, sophisticated interior, or attention-grabbing exterior. In a modern used Malibu mid-size sedan, you can expect artful craftsmanship, both inside and out, with driver-centric comfort and sleek exterior lines. Choose a newer model and experience the confidence and convenience that the latest driver assist and infotainment from Chevrolet can bring to your daily drive. The front-wheel drive Malibu is available with a variety of engine options, including turbocharged or hybrid powertrains, depending on the model year. Still in production as of the 2022 model year, the Malibu wasn't always a composed four-door commuter car; the first Chevy Malibu was a rear-wheel drive top trim for the 1964 Chevy Chevelle, with an available V8 engine.
Explore the available inventory of used Chevy Malibu sedans at our Indiana Chevy dealerships, or use our CarFinder form to let us know the model year and trim you'd prefer.
Logansport, IN - Mike Anderson Chevrolet Buick GMC
Ossian, IN - Mike Anderson Chevrolet
Gas City, IN - Mike Anderson Chevrolet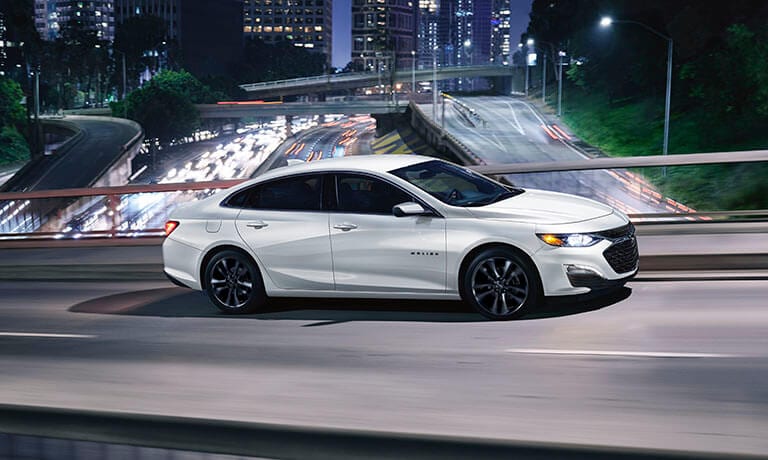 Why Buy the Dodge Charger?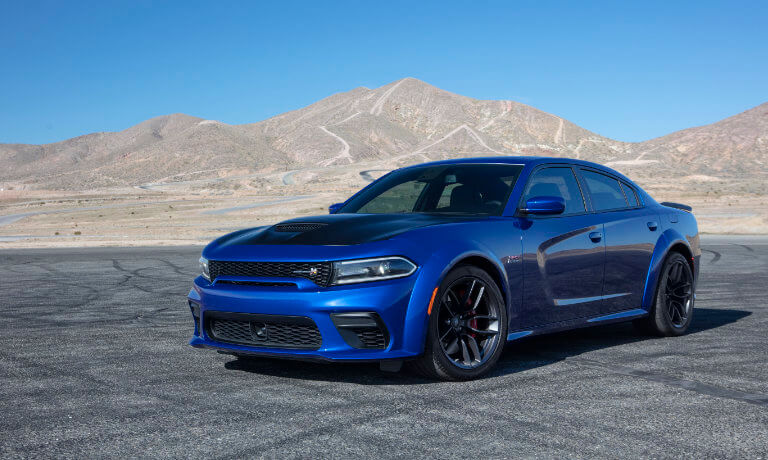 Look to the definition of muscle — the Dodge Charger — to add a major dose of excitement to every drive. While the name "Charger" may evoke images of the vintage American muscle cars of the late '60s, the modern version of this classic nameplate is just as exciting. The rear-wheel drive, four-door Dodge Charger packs a major punch with spine-tingling power and unmistakably good looks. Whether you're looking for a sedan with the legendary HEMI® Hellcat V8 under the hood to meet your need for speed, or a used Charger with muscular styling and serious attitude, find it at a Mike Anderson Auto Group store. Contact us with any questions or let us help you find one with our CarFinder form.
Our Dodge dealership locations in Indiana include:
Logansport, IN - Mike Anderson Chrysler Dodge Jeep Ram
Marion, IN - Mike Anderson Chrysler Dodge Jeep Ram FIAT
Rochester, IN - Mike Anderson Chrysler Dodge Jeep
How Can We Help?
* Indicates a required field