New Cars for Sale for sale in Logansport, IN
New Arrivals
Sorry, no items matching your request were found.
Available New Car Inventory
Whether you're shopping for a new Buick, GMC, Chevy, Chrysler, Dodge, Jeep, Ram, or Fiat, find it at a Mike Anderson dealership location. We carry new trucks, SUVs, crossovers, cargo vans, and cars, so you can be sure our inventory has the type of vehicle you're looking for. Once you've found your favorite model, take the next step by visiting our finance center page. If you have any questions about any of our new cars for sale in Indiana, contact a Mike Anderson Auto Group representative online or by calling us.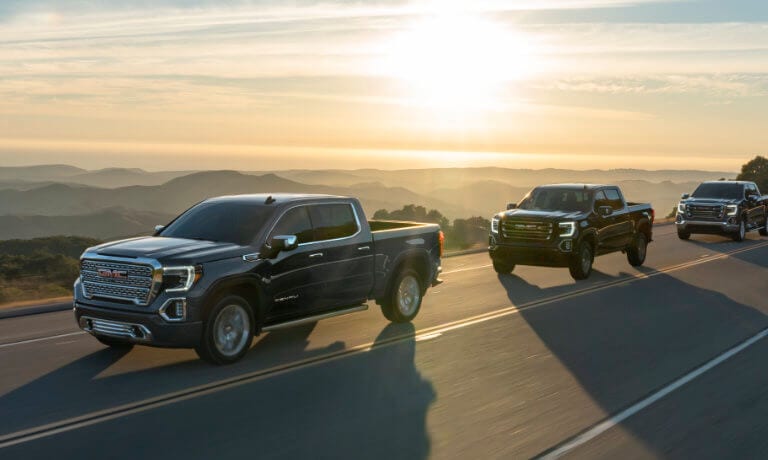 Why Buy New Cars?
There are a number of reasons why buying a new car might be the right choice for you. A new car gives you access to all the latest innovations that the manufacturer has to offer — from powertrain advancements to safety tech to style. New cars also come with factory-backed warranty coverage for extra peace of mind.
Why Purchase Your New New Vehicle From Mike Anderson Auto Group
Here at the Mike Anderson Auto Group, the teams at our dealership locations are committed to providing you with a respectful, friendly, and prompt experience. With dealerships located across north-central Indiana, odds are that you're not too far from one of our stores. Find Mike Anderson Auto Group stores with new cars for sale in Logansport, Rochester, Marion, Ossian and Gas City. And if you don't locate the exact model you're looking for, fill out our CarFinder form. Learn more about us and contact us with any questions.
Frequently Asked Questions
We've answered a few commonly asked questions about buying a new car below.
Why Lease?
Leasing a new car is a convenient option for you if you're planning on upgrading to a new model on a regular basis or don't want to commit to buying the vehicle outright.
Why Finance?
A purchase financing plan is a fantastic way for you to own a new car and use it to build equity and memories as the years go by.
Why Test Drive?
Reading about a car is good. Seeing what other people think is even better. Forming your own opinion about that car is best. Test driving the car that interests you helps you form your own opinions and make the best possible purchase decision.
How Can We Help?
* Indicates a required field